the most magical freaking birthday party that ever freaking was
You guys, Holden just had the most amazing, Pinterest-worthy birthday party ever… and I barely had to do a damn thing! We have this adorable new play space in Downtown York called The Curious Little Playhouse. We joined as monthly members when they opened in April because I love having a place to take the kids to get out of my hair, I mean the house.
I told them Holdy wanted to have a *small* unicorn birthday party. Well, holy crap, did they deliver… on everything but the small!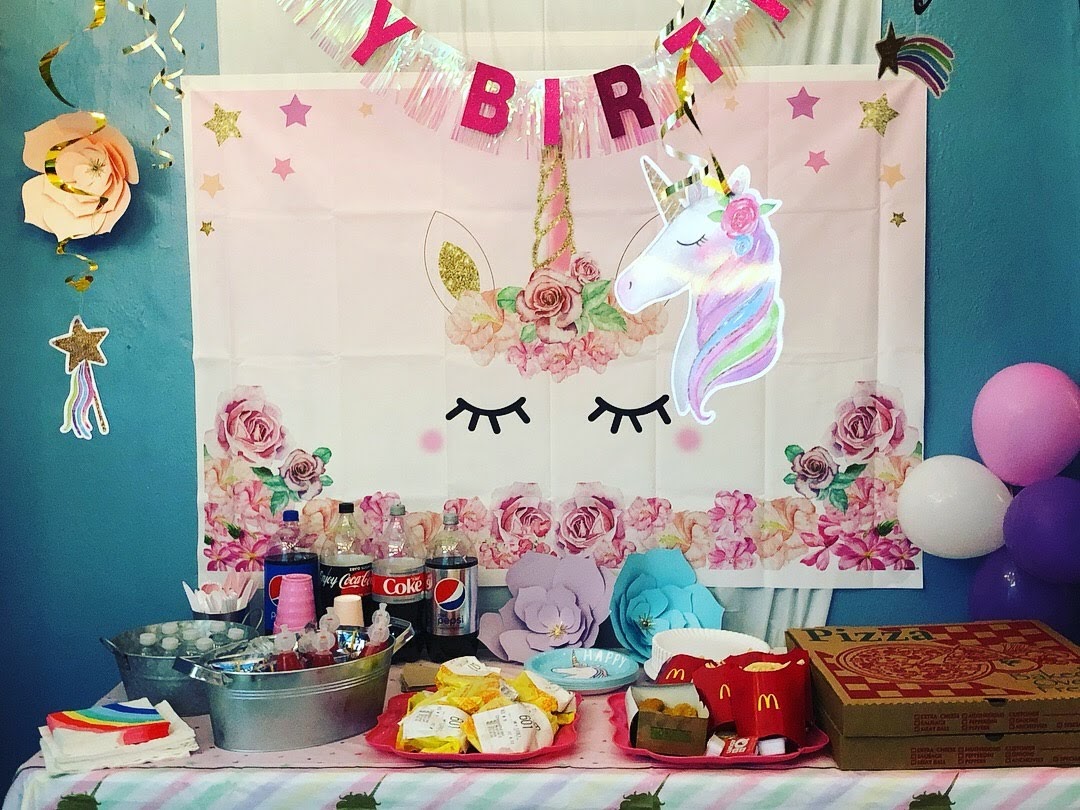 They took care of EVERYTHING, including the beautiful decorations. All I did was bring McDonald's, because that's the kind of classy gal I am (and actually I didn't even do that; Flippy did!)
Oh and, hello, they brought REAL FREAKING UNICORNS for the kids to ride!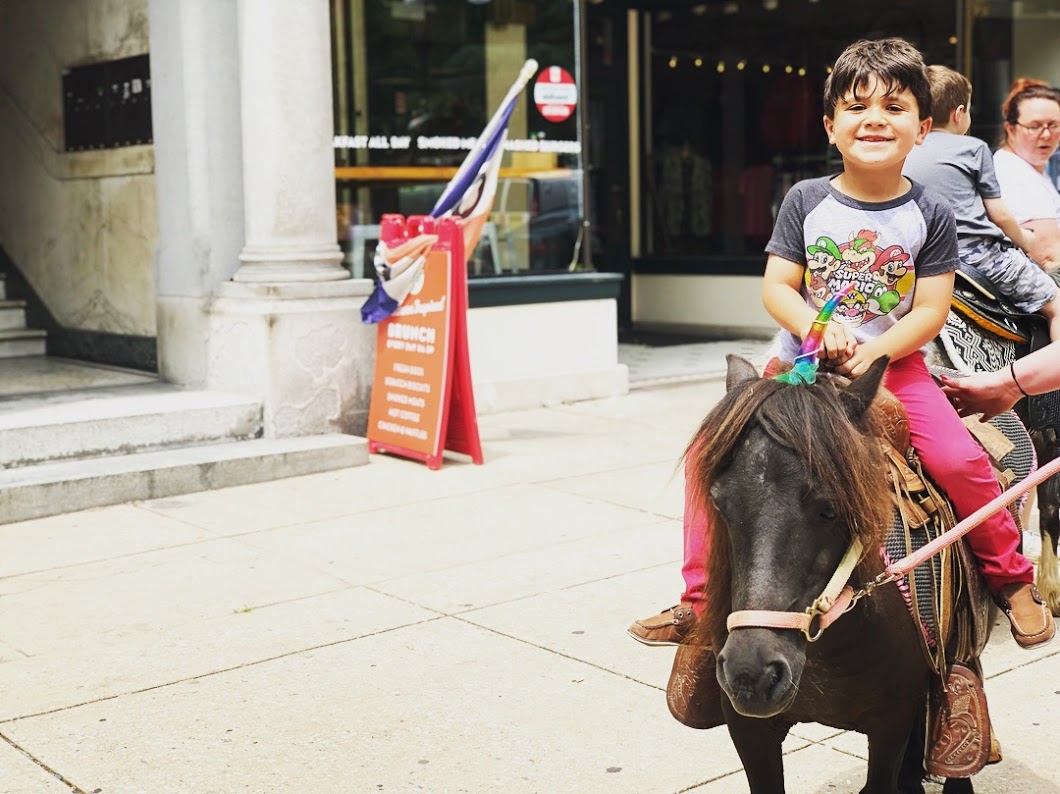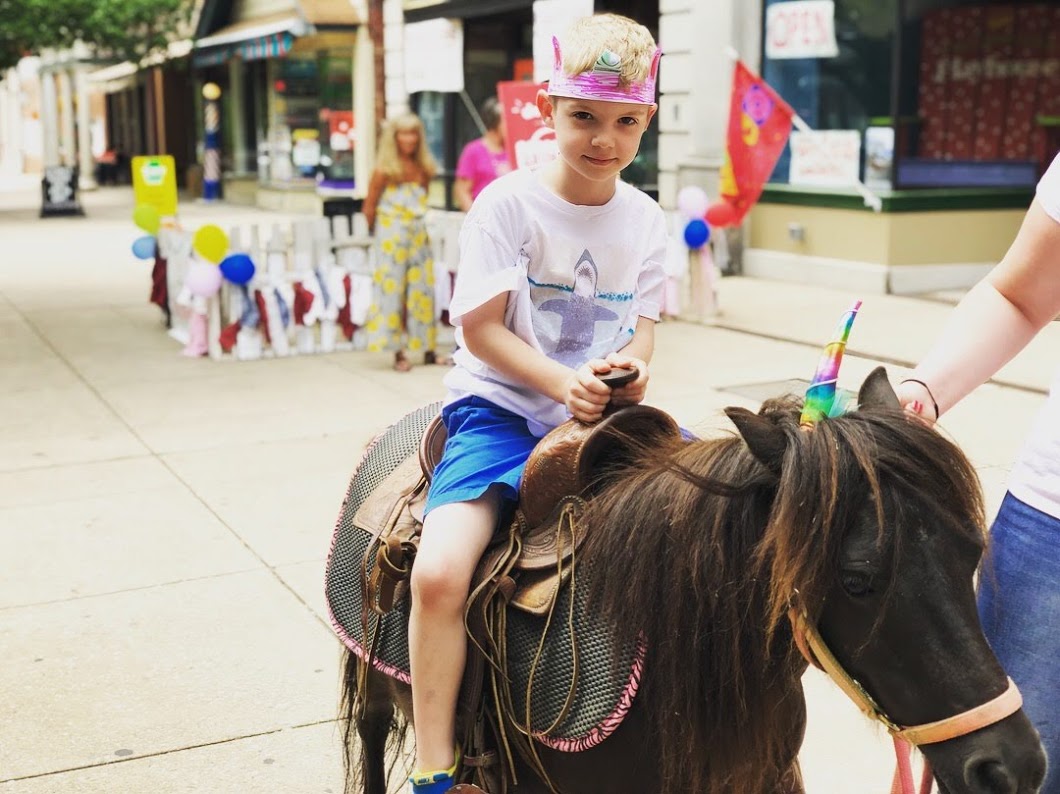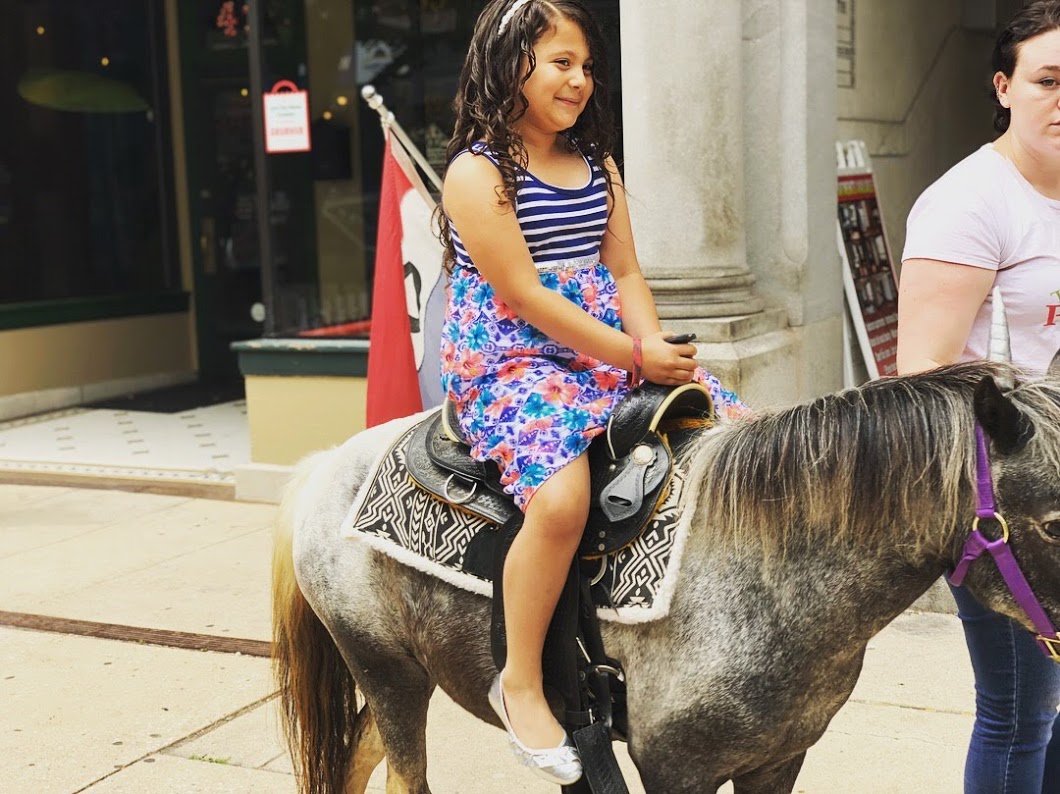 I mean, seriously - could I look like a more legit mom?
Everyone had so much fun… including me because it was super stress-free.
And then, because clearly this girl is spoiled enough, we asked partygoers to forego presents and instead bring art supplies for Holden to donate to Creative York, a local art education nonprofit.
Seven's looking pretty good so far, kid!